Hotels and other Accommodation
World Nomads
The Travel Insurance with the largest coverage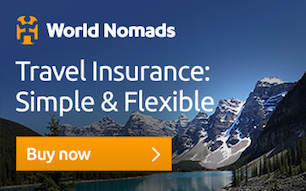 ---
Other tourist destinations in:

Brazil
---
Petrolina
Petrolina is recognized nationally as the second largest producer of grapes in the country, especially the Festival, Thompson, Crimson, and Princess varieties, all seedless. Fruit-growing has found fertile soil for development, exporting tropical fruits to the whole world, mainly to the European market.

Petrolina is part of the Petrolina / Juazeiro Integrated Development Network (RIDE), which benefits the increase in the supply of jobs, income and diversification of local production.
---
Tourist points
Petrolina brings together, by the river, natural landscapes and remarkable scenery.
 
The São Francisco River is considered one of the greatest attractions of the municipality. The others are: fluvial islands with highlight to Ilha do Rodeador that welcomes tourists in its bars and restaurants.
 
Island of the Massangano, famous for owning a cultural group, Samba de Véio.

Islands scattered along the entire river, some used for camping.
 
the Ilha do Fogo, which is in the middle of the Presidente Dutra Bridge which connects the cities of Petrolina and Juazeiro.
 
Balneário de Pedrinhas, which stands out for the complex of bars specializing in fish.

The Cathedral Church, "imposing cathedral of stones" as the son of the land Antonio de Santana Padilha wrote, is called the Sacred Heart of Jesus.
Petrolina Antiga is the part that still has some streets and houses with characteristics of the beginning of the XX century, where there are several bars quite frequented in the night of Petrolina.
---
Other world tourist destinations
---
City destinations and weekend getaways
Why to book with ROTAS TURISTICAS
The best prices
Our partnerships with the world´s largest operators offer research on the best market prices.
More options
At Rotas Turisticos you can book the hotel, buy the air ticket, book the transfer from the airport to the hotel and vice versa, book the local excursions, rent the car, take travel insurance and consult the places to visit and where to go.
Holiday Tips & Destinations
Hundreds of holiday destinations with all the options that allow you to easily choose the destination that best suits your dream vacation.
---
---