Pictures of: Antalya, Turkey
Hotels and other Accommodation
World Nomads
The Travel Insurance with the largest coverage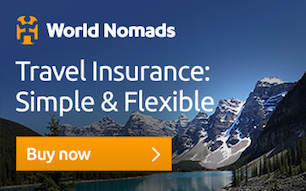 ---
Other tourist destinations in:

Turkey
---
Tourist points
With its turquoise waters and extraordinary natural richness, the so-called Turkish Riviera, located in southern Turkey, along the Aegean Sea, owes its merit to the unrivaled beauty of its sculpted seafront rocks and idyllic beaches. .
To enjoy the white sandy beaches and crystal clear waters one must visit the fishing village of Kemer and Belek (Antalya), a very trendy tourist center in recent years. It is also worth visiting Lara and its beautiful beaches.
Antalya also has ancient ruins such as the Clock Tower or Hidirlik Tower and an archeology museum and a large number of historical buildings. Religion is an integral part of everyday city life. There are numerous mosques built at different times. They are all flashy and beautiful! The Kesik Minaret Mosque stands out as one of the oldest buildings in the city.
The destination is also known for its historical heritage, divided by more than 200 ancient cities that exist in the region. In the destination are two of the Seven Wonders of the Ancient World, the ruins of the Maussollos Mausoleum in Bodrum, and the remains of the Temple of Artemis, the Roman goddess of fertility in Ephesus. A fascinating mix of mythological heritage.
In the old city center, called Kaleici, there is a great variety of architecture and history. The structures have different times and styles, influenced by the Romans, Byzantines, Seljuk and Ottomans.
For the discerning traveler, there are several luxury hotels in Antalya, some located by the beach, and some closer to the city center.
Formed by the Duden River, the falls form a beautiful backdrop for photos. The place is a reserve with woods and resting areas, where tourists can have picnics. The path to the water is marked and in some places you can walk behind the waterfall which is a unique experience.
---
Gastronomy
Antalya has a rich gastronomic culture. Antalya's regional flavors have a relevant place in Turkish cuisine, one of the three most important cuisines in the world. We can taste in restaurants and cafes scattered in a romantic atmosphere around the city, tasty soups, differently cooked varieties of fish and kebab, vegetable dishes, salads, delicious pastries and drinks. In Antalya there is the possibility to find international cuisine. Above all, international hotel restaurants offer typical dishes from different parts of the world. The hotels also have bars and cafes where you can enjoy a rich variety of food and drinks.
---
Antalya
Antalya is a Turkish tourist town with an old port full of yachts and beaches surrounded by large hotels. It is a gateway to the southern Mediterranean region of Turkey, known as the Turquoise Coast because of its blue waters. There are ruins dating back to the time when Antalya was an important Roman port.
It is the capital of the province of the same name and is home to some of the best beaches in Europe, being one of the most sought after destinations in the Mediterranean basin during the summer. Its paradisiacal beaches, bathed by the Mediterranean Sea, have a turquoise color that impresses with its beauty. With an average of 300 days of sunshine per year is one of the points of the region.
---
Weather
In Antalya, summer is hot, humid, arid and cloudless; winter is long, cool, with precipitation and partly overcast sky. Throughout the year, the temperature generally ranges from 5 ° C to 35 ° C and is rarely below 1 ° C or above 39 ° C.

The best times of year to visit Antalya and warm weather activities are from early June to late July and mid-August to late September.
---
Official language
The official language is Turkish.
---
Local currency
Local Currency: Turkish Lira.
---
Travel documents
Visa regime:
- Official Passport Holders (Diplomatic, Special or Service)
For tourism and / or transit, holders of these passports do not need a visa to enter Turkey, but may stay for a period of up to 90 days per semester (6 months) from the date of first entry.

- Holders of ordinary / ordinary passports or presenting only the citizen card
Holders of such documents require a visa to enter Turkey. (For visa information see the website of the Turkish Ministry of Foreign Affairs: http://www.mfa.gov.tr/visa-information-for-foreigners.en.mfa).

Documents required to enter Turkey:
Nationals traveling to Turkey must have at least one of the following three documents:
- Official Passport
- Common / Ordinary Passport
- Citizen Card

How to get visa?
1. Citizens wishing to travel to Turkey for tourism may obtain their visa through the e-Visa electronic system (www.evisa.gov.tr).
This system allows you to obtain an electronic visa within minutes. You will only have to go to www.evisa.gov.tr ​​and provide the requested information. Once the order has been approved, payment must be made online. The e-Visa is then sent to the traveller's email address.

Important Note: The only official website to apply for e-Visa is: https://www.evisa.gov.tr
---
Health and vaccination
There is no requirement for preventive vaccination to enter Turkey.
Due to the recent polio epidemic that has affected some countries, notably Afghanistan, India, Pakistan, Nigeria and Tajikistan, all travelers traveling to those countries via Turkey may be required to have proof of vaccination against such a polio. disease.
The sanitary network still has some deficiencies, especially in the Anatolian plateau. Its quality is reasonable in the main tourist centers. It is advisable to consume bottled water. Underwriting of an insurance policy with a foreign insurance company is required to cover, if necessary, medical expenses, including hospitalization and medical repatriation.
---
Security
There is a significant terrorist threat in Turkey. The likelihood of events of this nature occurring is still high. High-security measures to combat terrorism have been adopted throughout the country. Always be aware of the surrounding environment, particularly when in close proximity to military and security facilities, and in areas with a high concentration of passers-by, such as hotels, shops, outdoor bazaars, public places, tourist areas and public transport network. . Avoid crowds and demonstrations of any kind.
Emergency Contact Numbers:
- Police: 155;
- Medical Emergency: 112;
- Fire brigade: 110;
- Police in rural areas (jandarma): 156.
---
Communications
There are no significant problems except in some localities in Turkey. Occasionally there are limitations on internet access, especially after attacks, contempt or less peaceful demonstrations.
---
Other world tourist destinations
---
City destinations and weekend getaways
Why to book with ROTAS TURISTICAS
The best prices
Our partnerships with the world´s largest operators offer research on the best market prices.
More options
At Rotas Turisticos you can book the hotel, buy the air ticket, book the transfer from the airport to the hotel and vice versa, book the local excursions, rent the car, take travel insurance and consult the places to visit and where to go.
Holiday Tips & Destinations
Hundreds of holiday destinations with all the options that allow you to easily choose the destination that best suits your dream vacation.
---
---