Pictures of: Morro Branco - Ceará
Hotels and other Accommodation
World Nomads
The Travel Insurance with the largest coverage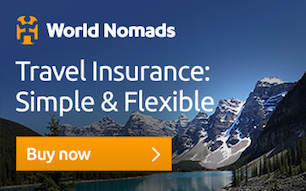 ---
Other tourist destinations in:

Brazil
---
Weather
It has a tropical climate. In winter, there is much less rainfall than in summer. The average annual temperature in Morro Branco is 26.6 ° C. September is the driest month. The warmest month of the year is December, with an average temperature of 27.4 ° C. In July, the average temperature is 25.7 ° C. During the year, the average temperature is lowest.
---
Presentation
Morro Branco is a Brazilian beach located in Beberibe in the state of Ceará. It is known for the various colorations of sand used in silicography work. It is about 90km from the city of Fortaleza.
The name is easy to understand, as soon as you see the city in the distance the first thing you see is the "white hill" with its lighthouse.
---
Tourist points
The beauty of Morro Branco beach in Ceará is increasingly appreciated by Brazilian tourists from all regions and tourists from other countries.
MORRO WHITE FALÉSIAS LABYRINTH is undoubtedly the most beautiful and main attraction of the village. As soon as you arrive in town, many guides await tourists at the entrance. From the top of the cliffs you can have one of the most beautiful views of Morro Branco Beach, a photogenic place.
The CRAFT CENTER operates a center of artisans whose main product is the silicograph jars, which are those drawings made with colored sands.
The main beach is right at the entrance of the villa.
---
Gastronomy
It has a good structure, with bars, restaurants, beach huts, and a large hotel chain. The main star of the menus are the fish. The most requested dishes are lobster, stingray moqueca. The dish "fish a beautiful mineira" is the most requested by the influence of President Dilma Rousseff that indicates it to be your preference.
---
Other world tourist destinations
---
City destinations and weekend getaways
Why to book with ROTAS TURISTICAS
The best prices
Our partnerships with the world´s largest operators offer research on the best market prices.
More options
At Rotas Turisticos you can book the hotel, buy the air ticket, book the transfer from the airport to the hotel and vice versa, book the local excursions, rent the car, take travel insurance and consult the places to visit and where to go.
Holiday Tips & Destinations
Hundreds of holiday destinations with all the options that allow you to easily choose the destination that best suits your dream vacation.
---
---