Pictures of: Puerto de Santa María
Hotels and other Accommodation
World Nomads
The Travel Insurance with the largest coverage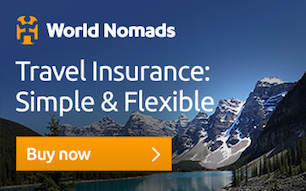 ---
Other tourist destinations in:

Spain
---
Puerto de Santa Maria
Puerto de Santa Maria is a town located in the province of Cadiz and the autonomous community of Andalusia, in the heart of Cadiz Bay in southern Andalusia, lying between Puerto Real, Sanlucar de Barrameda, Rota and Jerez, located at the mouth. from the river banks and Guadalete.
---
Tourism
The city has been a popular tourism in Spain's enclave for many years, especially for the Sevillans, many of whom have moved to this city after their renovation, or have their own holiday homes.
The city and its beaches are a perfect destination for a family vacation as it offers so many activities suitable for the whole family, from the youngest to the oldest.
El Puerta de Santa Maria has fine sandy beaches with crystal clear waters and has been Blue Flag holder for some years.
The area is set among beautiful pine forests and protected sand dunes. El Puerto de Santa María is classified as a Historic Monumental City and Territory for preferred tourist use due to the monumental heritage of its downtown, one of the main attractions of the city.
El Porto offers a wide range of leisure activities, bars, clubs and pubs, as well as a wide range of water sports, along with golf courses, horse riding facilities, tennis courts, etc.
---
Gastronomy
Local cuisine is also a big draw for many visitors.
Due to its location and strong fishing traditions, the cuisine is based mainly on fish and shellfish.
Favorite dishes include "fried kingfisher, fried fish, Raya al pan frito, Lenguados con fideos, Caldillo de Perro", etc.
The quality of the seafood is unmatched with the white shrimp (Gambas Blancas), being one of the culinary stars.
Along with gastronomy, the excellent selection of local wines and sherry has made this region of Spain known throughout the world.
---
Weather
The Puerto de Santa Maria usually has an average temperature of 30ºC and rarely exceeds 35ºC.
From May until the end of September it rarely rains as much as once or twice during this period, although in early May some rain may sometimes occur. March / April and October / November offer colder temperatures and is a favorable time for people who want to get out of the dark and cold environments of northern Europe.
December to February are the cold months but with temperatures above those in northern Europe, with rare occasions falling below 5 º C, but usually walking between 10 and 20 º C.
---
Other world tourist destinations
---
City destinations and weekend getaways
Why to book with ROTAS TURISTICAS
The best prices
Our partnerships with the world´s largest operators offer research on the best market prices.
More options
At Rotas Turisticos you can book the hotel, buy the air ticket, book the transfer from the airport to the hotel and vice versa, book the local excursions, rent the car, take travel insurance and consult the places to visit and where to go.
Holiday Tips & Destinations
Hundreds of holiday destinations with all the options that allow you to easily choose the destination that best suits your dream vacation.
---
---